Dr. Elizabeth Pritts is the mother of two girls adopted from Haiti. Taina and Midlyne came to live in Wisconsin in December of 2008 at the ages of 8 and 5. Both girls came from a village called Fondwa that was at the epicenter of the earthquake that occurred on January 12, 2010. Their orphanage was devastated in that earthquake.
Dr. Pritts has been to Haiti many times, to adopt the girls and to support healthcare for women through an organization called Family Health Ministries. She is involved in providing gynecologic and obstetric care and cervical cancer testing and treatment in several communities just outside of Port Au Prince. Within the community of Fondwa, she supports the St. Antoine primary school, the Voltaire Women's Hospital, and is actively involved in the building of the first surgery center within a 100-mile radius. Until recently, there was no way to perform Cesarean Sections for laboring women in this community, and that often led to the loss of both mothers and children. This surgery center will change that.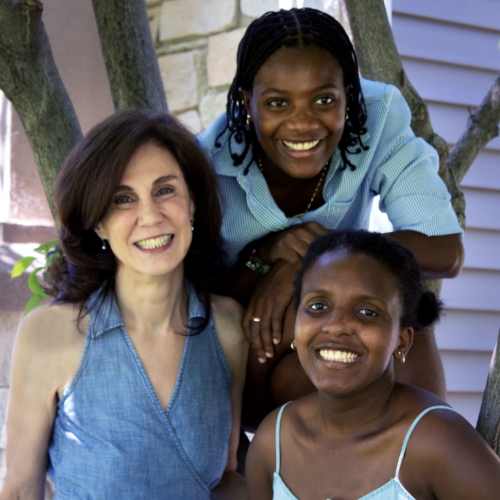 When it's time for a specialist, trust the experts at Wisconsin Fertility Institute. You'll meet with caring doctors and you'll receive comprehensive, state-of-the-art medical services in a warm and supportive environment. The way we practice infertility medicine sets us apart from all other providers.