The Haiti Connection – Part 1
Drs. David Olive and Elizabeth Pritts are parents to two girls adopted from Haiti. Taina and Midlyne came to live in Wisconsin in December of 2008 at the ages of 8 and 5. Both girls came from a village that was at the epicenter of the earthquake that occurred on January 12, 2010. Their orphanage was devastated in that earthquake.
The doctors have been to Haiti many times, to adopt the girls and to help the community through an organization called Family Health Ministries. They are involved in providing gynecologic and obstetric care and cervical cancer testing and treatment. They support the St. Antoine School in Fondwa, the Voltaire Women's Hospital in Fondwa, The Blanchard Clinic in Port-au-Prince, and the Women's Hospital in Leogane. They both love traveling to Haiti, where they will continue to work to improve women's health.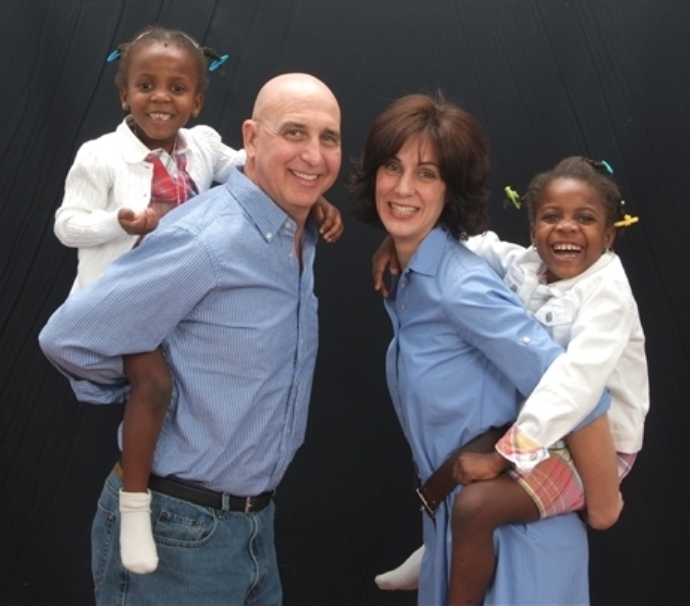 The Haiti Connection – Part 2
In February 2012, Drs. David Olive and Wael Megid journeyed to Port-au-Prince, Haiti, where they assisted in the development of the first in-vitro fertilization program in the country! The program was conceived by Dr. Harry Beauvais, a Haitian physician known throughout the small nation for his work in gynecology, infertility, and public health.
Dr. Beauvais founded Le Centre Haitien d'Investigation et de Traitement Avance de I'infertilite (CHITAI), a free-standing center that specializes in IVF and outpatient gynecologic surgery. The IVF component was instituted in 2011 with a vision of becoming one of the most successful such programs in the Caribbean, thus bringing financial resources into Haiti. It is Dr. Beauvais' belief that Haiti's image (and self-image) will change only when it starts to do things people think it cannot do. Our team agrees with this premise and felt compelled to assist in this dream.
In early 2012, Drs. Olive and Megid teamed up with CHITAI. For 10 days, Dr. Olive worked with the clinical team, developing protocols and reviewing patient care decisions. Dr. Megid aided in laboratory organization and taught embryology skills. Both participated in all procedures at the center, assisting in delivery of infertility care to many Haitians in need.
The results of that effort were seen in 9 months, as the first baby conceived via IVF in Haiti was born. Since that time, the program has prospered, and now it has performed hundreds of cycles with many resulting pregnancies. Our doctors still serve in an advisory capacity to CHITAI, consulting with their Haitian colleagues whenever needed.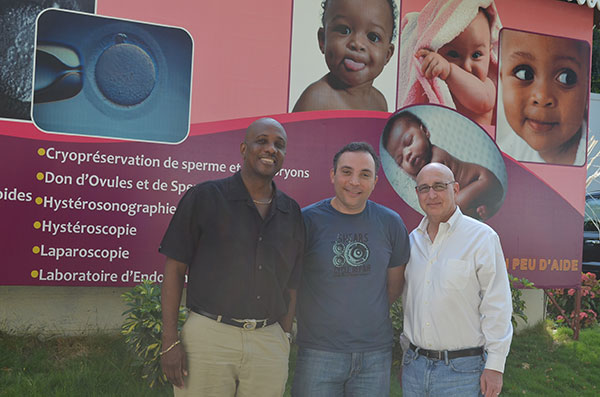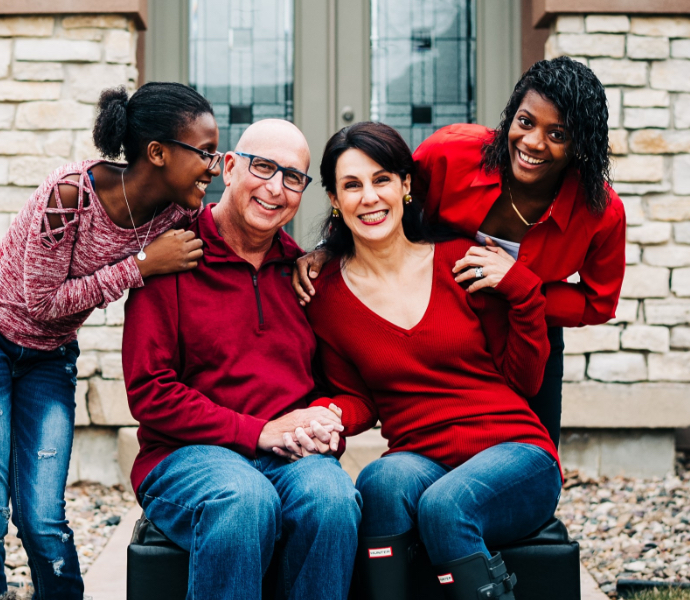 When it's time for a specialist, trust the experts at Wisconsin Fertility Institute. You'll meet with caring doctors and you'll receive comprehensive, state-of-the-art medical services in a warm and supportive environment. The way we practice infertility medicine sets us apart from all other providers.