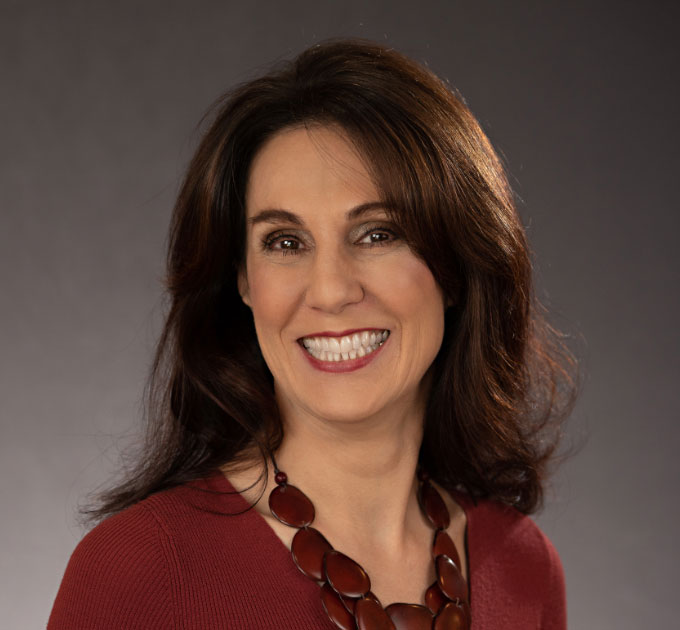 Dr. Elizabeth Pritts is internationally recognized for her expertise in the treatment of fertility, fibroids, endometriosis, and endoscopic surgery. She is dual-certified in General Obstetrics and Gynecology, and in Reproductive Endocrinology and Infertility. In addition, she completed a surgical fellowship in Advanced Gynecologic Laparoscopy and Hysteroscopy. Today she is a national leader in the use of robotic surgery for gynecologic disorders.
Dr. Pritts served as an assistant professor in reproductive endocrinology and infertility at the University of Wisconsin Medical School, as a clinical fellow at the University of California at San Francisco, and as an instructor at Yale University School of Medicine. She has authored more than 70 articles for scientific publications and has lectured throughout the world on reproduction and fertility.
Dr. Pritts is regularly included in Madison Magazine's list of Top Doctors and, since 2010, has been named to the annual list of Best Doctors in America. She is also on the board of directors for Family Health Ministries, a group that supports education and healthcare in the country of Haiti.
Dr. Elizabeth Pritts co-founded Wisconsin Fertility Institute with her husband, Dr. David Olive, in 2007. Dr. Olive retired in 2016, but Dr. Pritts (being far too young to retire) asked Dr. Gretchen Collins to join her in 2018. The two have merged their styles into what they hope is the Dream Team for their patients.
Best Doctors in America, 2009-present
Top Doctor, Madison Magazine, 2002-present
Top Endocrinologist in Middleton, WI by the International Association of Healthcare Professionals, 2017
Board of Directors, Wisconsin Medical Society, 2014
European Society of Gynecologic Endoscopy, 2014:

Second-prize paper: The prevalence of occult leiomyosarcoma at surgery for presumed uterine fibroids: a meta-analysis

President, Dane County Medical Society, 2011-2012
Vice Chairman, Meriter Hospital Credentials Committee, 2013-present
Executive Board Member, Wisconsin Adolescent Health Care Communication Program, 2010-2015
American Red Cross Real Heroes Award, 2011
Patient's Choice Award, MDx Medical, 2009
Great Minds of the 21st Century, American Biographical Institute, 2009
Woman of the Year, American Biographical Institute, 2008
Who's Who Journal, Cambridge Journal, 2004-2005, 2008-2009
World Congress of Endometriosis Annual Meeting:

First-prize paper: Epithelial-stromal interactions induce RANTES expression in endometriosis. Zhao D, Pritts EA, Hornung D, Taylor RN, 2002

Chosen as one of 16 international scholars for the course "Frontiers in Reproduction," Marine Biological Laboratory, 1999
"Clinical Excellence Award" awarded to the outstanding clinician of the graduating class of OB/GYN Residency 1998, Yale New Haven Hospital, 1998
"Special Excellence in Endoscopic Procedures" awarded to the outstanding laparoscopist of the graduating class of OB/GYN Residency 1998, Yale New Haven Hospital, 1998
"Hospital St. Raphael Award" given for outstanding performance by a Junior or Senior Resident at the affiliate hospital, both 1997 and 1998
When it is time for a specialist, trust the experts at Wisconsin Fertility Institute. You will meet with caring doctors and you will receive comprehensive, state-of-the-art medical services in a warm and supportive environment. The way we practice infertility medicine sets us apart from all other providers.