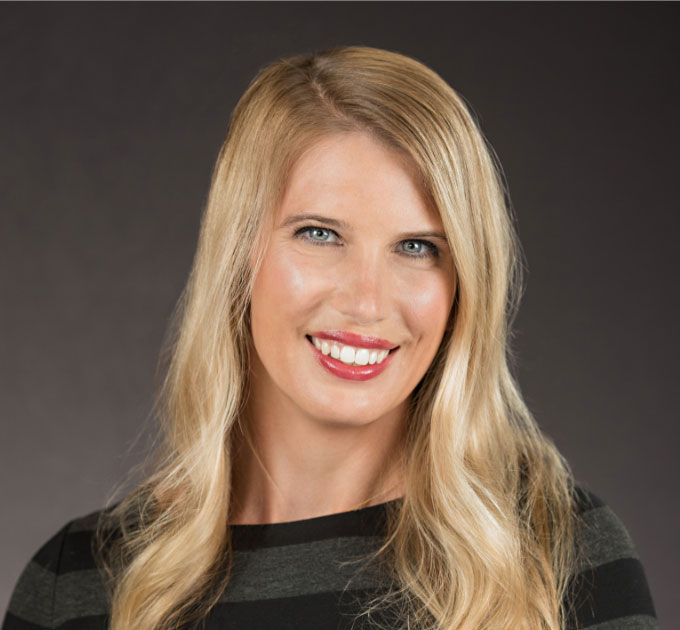 Dr. Gretchen Collins, a reproductive endocrinologist and infertility specialist, joined Wisconsin Fertility in September of 2018. Her extensive experience in women's health, coupled with her continual focus on innovative treatments for reproductive disorders and her dedication to providing one-on-one personalized care, make her a valuable addition to our team.
A graduate of Loyola University Stritch School of Medicine, where she also completed her residency, Dr. Collins is board certified in Obstetrics and Gynecology and Reproductive Endocrinology and Infertility. During her training, she won numerous awards for her research and exemplary surgical skills. She completed her fellowship in Reproductive Endocrinology and Infertility at University Hospitals Case Western Reserve Medical Center.
Dr. Collins has authored a number of publications centered on the causes, diagnosis, and treatment of infertility and has presented and lectured on the topics of in-vitro fertilization and intrauterine insemination at national and international medical conferences. Her current research focuses on fertility-sparing treatment options for endometrial cancer, hormonal profiles among poor responding patients during various IVF stimulation protocols, and improving pain management in the post-operative period. She is currently on the board for the Midwest Reproductive Symposium, a yearly international fertility conference held in Chicago.
Dr. Collins knew she had to join Dr. Pritts after they bonded over Monty Python jokes. While Dr. Collins is younger (MUCH younger) she brings a new and fresh perspective to WFI that balances well with Dr. Pritts (MANY) years of expertise. When she isn't in the office Dr. Collins is usually chasing around her two young boys and husband Ricky. She loves hiking, water skiing, yoga, traveling, and ping pong.
Midwest Reproductive Symposium REI Fellowship Committee Chair, 2017-2019
ACOG Collaborative Ambulatory Research Network Chair, 2017-present
PCRS Outstanding Research Paper, Third Place, 2018
Midwest Reproductive Symposium Fellow Chair, 2015-2017
Vivere ASRM "Travel Research Award" recipient, 2016
SGS Fellow Scholar Award, 2016
SGS Fellow Scholar Liaison to OBG Management, 2016
ACOG Ohio Junior Fellow Secretary-Treasurer, 2014-2015
ASRM research award recipient, 2014
Resident of the Year Award, 2014
Excellence in Teaching Award, 2014
Chicago Gynecologic Society Research Award Winner, Third Place, 2014
Loyola OB/GYN Chief Resident, 2013-2014
Certificate in Academic Medicine Leadership Series, 2012-2013
ACGME Leadership Conference, 2013
ACOG Resident Reporter, 2013
Founder and key operator of Sexual Dysfunction Clinic, 2011-2014
Resident Teacher of the year nomination, 2011
Loyola University Outpatient Clinic Committee Executive, 2010-2014
Honors Program in Bioethics & Professionalism, 2009
When it is time for a specialist, trust the experts at Wisconsin Fertility Institute. You will meet with caring doctors and you will receive comprehensive, state-of-the-art medical services in a warm and supportive environment. The way we practice infertility medicine sets us apart from all other providers.